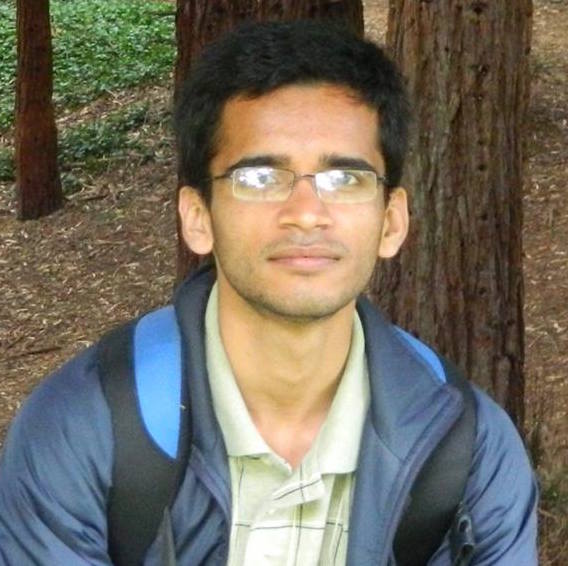 Mrinal Kumar
I am a research fellow in the Program on Lower Bounds in Computational Complexity at the Simons Institute for the Theory of Computing at University of California, Berkeley.
Prior to this, I was a postdoc in the Combinatorics and Complexity Program at the Center for Mathematical Sciences and Applications at Harvard.
I completed my PhD in May, 2017 in Computer Science from Rutgers, where I was advised by Swastik Kopparty and Shubhangi Saraf.
Research Interests
I am broadly interested in problems in Computational Complexity, Algebraic Complexity, Algebra and Computation and Error Correcting Codes.
My papers can be found here and my PhD thesis can be found here.
Contact
Office : 106, 20 Garden Street, Cambridge, MA - 02138
Email : mrinalkumar08 AT gmail.com
Teaching
Fall-17 : Arithmetic Circuits
Other links
Spring-18 : (Reading Group on) Polynomial Methods in Combinatorics