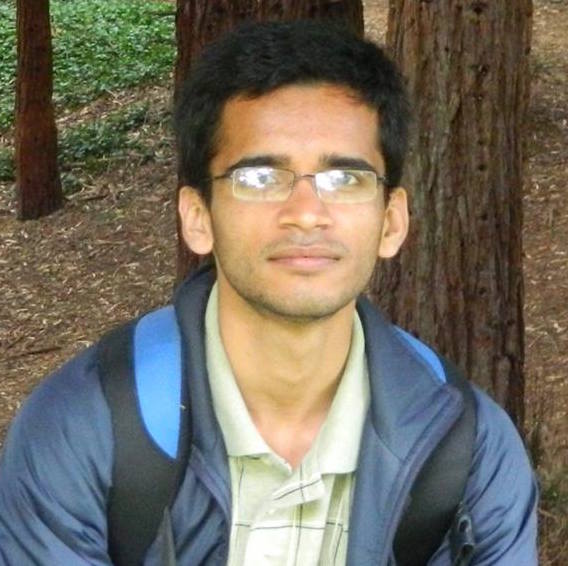 Mrinal Kumar
I am a postdoc in the Theory group at University of Toronto, where my host is Ben Rossman.
Prior to this, I was a research fellow in the Program on Lower Bounds in Computational Complexity at the Simons Institute in U C Berkeley and a postdoc in the Combinatorics and Complexity Program at the Center for Mathematical Sciences and Applications at Harvard.
I completed my PhD in May, 2017 in Computer Science from Rutgers, where I was advised by Swastik Kopparty and Shubhangi Saraf.
Research Interests
I am broadly interested in problems in Computational Complexity, Algebraic Complexity, Algebra & Computation and Error Correcting Codes.
Contact
Office : 2303A, Sandford Fleming, 10 King's College Road, Toronto, ON M5S 3G4
Email : mrinalkumar08 AT gmail.com
Teaching
Fall-17 : Arithmetic Circuits
Other links
Spring-18 : (Reading Group on) Polynomial Methods in Combinatorics